Powered by
Instructables
.
Step 1: Convert Negatives to Digital Photos
For years I have been trying to find an economical way to convert negatives and slides to a digital format, especially those in an older larger format.  The scanners available for these large format negatives and slides are out of my price range.
Step 2:
For this project you will need:
A digital camera with a macro setting
Slide light box
Tripod
Computer with paint program (Mine has the Windows operating system, but I assume MAC has a similar   program)
Large format slides and negatives
Step 3:
Place slide box on a flat surface.  I used a TV tray.  Position tripod next to tray and mount camera.  Adjust tripod head until the camera is looking down on slide box.  If your tripod will not adjust to that extent, you will need to prop the slide box into a position which will allow you to take a photo of the negative or slide.  You can do this without the tripod, but unless you have extremely steady hands, it will be difficult to get a clear photo.
Step 4:
Turn on slide box and camera.  Set the camera to macro.  Place a negative on slide box and adjust camera lens until the negative is clear in view finder.  This can be a little tricky, even with the macro setting.  Once you have the camera focused, you should not have to make any changes in the setting. 
Check the positioning of the negative to make sure that it fits in the viewfinder.  Take the picture.  Place a new negative on the slide box and check the positioning in the viewfinder.  Continue until you finish with the negatives.
If you have large format slides, you would use the same process as the negatives.
Step 5:
Transfer the images from your camera/card to your computer.  Open the paint program, then open your first image.

Click on the Select box on your toolbar
Click on Select all in the toolbox
Rightclick the mouse and click on Invert Color
Save your photo

Step 6:
You now have the photo to go with the negative you started with.  I was mostly working with black and white negatives, but I also have a few large format color negatives.  The results were not as good, but I haven't worked on them with a photo editing program yet.  The last image is a large format slide.  No need to use paint, go straight to your photo editing program
License: Attribution-NonCommercial-ShareAlike.
Original content
provided by: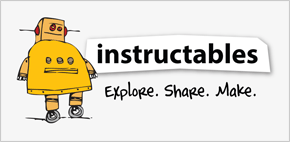 1div id="in-node-search">
Search