Powered by
Instructables
.
<
Step 1: World's easiest silicone mold.
Yep. That's right. I am about to change your mold-making technique forever. This simple way of silicone mold-making will have you wanting to make casts of all your trinkets and toys.
You will need:
water
blue dish-soap (any brand seems to work)
100% Silicone
(do not buy quick set silicone, you need 100% silicone)
bowl
caulking gun
something you want to make a mold of.
scissors/knife
masking tape - to patch holes in your positive, if necessary.
Step 2: Make your catalyzing solution.
By mixing a high-concentration of dish soap with water in a bowl, one is actually making a catalytic bath for your silicone. The glycerine in the dish soap accelerates the cure process for of your 100% pure silicone.
This is by no means an exact science, I use blue dish soap because it allows me to see how much I have added to a water bath, I approximate that I used 4 oz. of soap in 64 oz. of water.
Step 3: Catalyzing the silicone.
Cut off the tip of the silicone caulk tube, and set it in the caulking gun. Unload enough silicone to surround the desired object, into the bath.
I use the whole tube usually.
Step 4: Preparing the silicone.
While keeping your hand submerged in the dish-soap catalyzing bath, gently clump the string of silicone together. Form it into a ball, and slowly massage it. Fold it, stretch it out, and work it very much like one would knead dough.
When it begins to become a bit less malleable, and stiffen, it is time to sink your positive into your material. In this case, Mike helped me, and we used his dinosaur, Jesus. (hay-zoos)
Step 5: Make sure the mold is water tight.
The best way to make sure your mold is watertight is to add a kind of thick-ish layer of silicone to the surface area of your object. Note how the dinosaur is padded by about a 1/2" layer of silicone all around its body. Also, I have left a considerable amount of the dinosaur uncovered, as I am only casting half of this figure.
You want to make sure you can still wiggle your figure out of your mold, without any of it getting caught, otherwise it can be very tricky to extract once your mold has set.
Step 6: Let it cure.
It will take about an hour for a full cure of your mold, before you can use it. Allow your object to remain in the mold while it cures. When the mold is no longer tacky to the touch, and feels rigid, gently remove your positive.
We kept this mold on top of the fridge, and put a bit of soapy water down on the plate so that the silicone didn't meld with the paper plate.
Also, this part smells awful. Make sure you do all this in a well-ventilated space.
Step 7: Use your mold!
We made a sparkly rendition of Jesus with clear casting resin and glitter. When the resin began to gel we set three LEDs inside of him. Behold the sparkliest light up dinosaur in West!
License: Attribution-NonCommercial-ShareAlike.
Original content
provided by: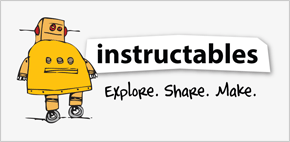 1div id="in-node-search">
Search
C