Powered by
Instructables
.
<
Step 1: DIY Smartphone Film Scanner
Scan your favorite clips in just one click! Bring back those good old memories instantly! Today's weekend project is about building a "Portable Smartphone Film Scanner" for less than $5. Compatibility is good with iPhone, iTouch, Galaxy S4, HTC or any other smartphone brands on the market.

Great way to instantly scan and share your 35mm films with your smartphone! Portable and easy to use just like the original "Lomo FilmScanner"

A Christmas Gift For Dad:
Giving a gift for my dad is pretty challenging specially when he has everything he wants. There's nothing better than a Christmas gift made by your own son :D He's a great photographer (hobbyist) who took a lot of pictures during his early days. Of course before changing to DSLRs, my dad used to have a lot of Analog SLR Cameras. Unfortunately most of their family photos got washed away in the flood during the 90's. It's a good thing they stored their films in a water resistant container. Now thousands of negatives, waiting to be scanned :D I can't wait to give this to him.


The Perfect Holiday Gift For Old School Photographers! :D

How simple is the process?
Just feed in your 35mm film strip > Flick the power switch on > Open your phone's camera > Zoom to your preferred view > Select negative photo effect in the settings > Do this repeatedly. Simple! :D

Attention: Photo quality depends on your phone's camera. For my sample photos, I used a cheap & descent 5MP Smartphone ($134), the iPhone works too. I've tested it with Samsung's Galaxy S4 and it has showed the best photo results! The more megapixels the better :D



Like Our Facebook Page, Get more updates!
________________________________________________________________________________________

My Demo Video! (DIY/ Cloned Version)


Step 2: Gathering The Tools & Materials
The parts only cost $5, just follow the links below (w/Free Shipping!)

Parts & Materials:
- Your smartphone (ex. iPhone)
- Rectangular Project Box
- White Ultrabright LEDs (6x)
- 100 ohm Resistor (1/4w)
- 9V Battery Clip & Battery
- A Simple Sliding Switch
- 40x70cm White Acrylic
- Bottle of Superglue

Tools & Equipment:
- Multitool (Leatherman)
- Portable Drill (w/bit)
- Soldering Iron
- Hot Glue Gun

Step 3: Camera Hole & Film Slot
Use a whiteboard marker or a highlighter to mark your measurements then simply drill a hole, big enough for your phone's camera. I used a 10mm drill bit then beveled the edge with my Leatherman's sharp blade.

Use a metal file to give way for the film slot. Make sure to give allowance for the 35mm film, my slot has a width of 40mm.

Step 4: Preparing The Acrylic Diffuser
White LEDs give out pointed rays of light, the light needs to be diffused in order to capture a well balanced & well lit image.

1st.) Cut a piece of 40x70mm acrylic.
2nd.) Bevel the edges using a metal file, this makes the film feeding a lot easier.
3rd.) Glue 4 foam suspenders on your project box then glue your acrylic above it.
Step 5: The Receiving Mechanism
Sometimes, the film jams, making it impossible to reach other side. I added a receiving mechanism, that catches the film from the other side, making sure that is passes through.

I simply used an old piece of ruler then super glued it to my project box and acrylic.
Step 6: Installing The LEDs
Install the LEDs on both sides of your acrylic. Distribute them evenly on 3 equal places, this gives better lighting. Positive leads face up, the negatives face down.

Hot glue them in place. The glue works as a reflector as well!
Step 7: Solder Everything In Place
Follow the schematic above. Solder your battery, resistor, switch & LEDs together.
Step 8: Testing The LEDs
Clip on your battery, flick the switch and your LEDs should light up.
Step 9: Adjust Your Phone's Camera Settings!
1st.) Open your phone's camera. I'm using Android 4.1 Jellybean.
2nd.) Go to setting, tap on the "Color Effects" then select "Negative"
3rd.) Use the zoom function instead of cropping photos.
4th.) Capture your photos, you might want to use the autofix feature :D

If you are an IOS/ Apple user, you can download the official LomoScanner App 
Step 10: You're Done! Lets bring back those memories!
We still have a lot of films here that weren't developed. It feels good to dig in the past and bring back those good old memories :D Enjoy your film scanner! My phone's camera isn't that good that's why some of my photos are faded.
_________________________
Ughh, molds all over my films :||

License: Attribution-NonCommercial-ShareAlike.
Original content
provided by: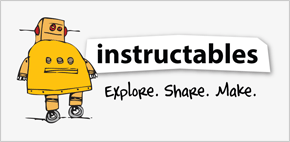 1div id="in-node-search">
Search
C