Powered by
Instructables
.
<
Step 1: magnetic guitar picks
Every guitarist needs a pick, whether it's beachside strumming or arena shredding. Make sure you have your guitar picks close by making magnetic guitar picks! You can stick these magnetic picks to your strings, tuning heads, mic stand, or anywhere else you might need a guitar pick. These picks are a fun way to show your nerdy side while rocking out, they're fun and inexpensive to make.
I read this article about a company that sells magnetic guitar picks, but after seeing the price of ONE pick was $4 (not including shipping) I decided to make my own. Just super glue small neodymium magnets to the back of guitar picks, that's it! Design differences aside, picks are easily damaged or lost (even with magnets) and I wanted an inexpensive alternative to a slick commercial version

commercial magnetic picks

$4 for one (shipping extra)
$25 for 10 (shipping extra)


my picks
Just how powerful are these guitar picks? I plastered my magnetic picks on a guitar and filmed my friend shaking the neck, simulating
EPIC
rock moves:
These picks passed the test and can be stuck anywhere you might need some instant jamming: the fridge, your mic stand, side of your car. The locations are endless.
Grab your guitar, crank the amp to 11, and get ready to rock!
---
License: Attribution-NonCommercial-ShareAlike.
Original content
provided by: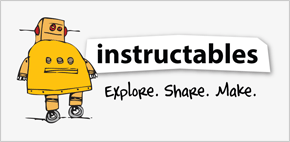 1div id="in-node-search">
Search
C