Powered by
Instructables
.
<
Step 1: Moss Graffiti
Horticulturist's of the past came up with a brilliant recipe to encourage the growth of moss to age and add interest to their garden designs, this recipe can be used as an an environmentally friendly alternative to spray paint.
The success of the recipe itself can be very hit and miss and is very much dependent upon choosing exactly the right location and weather conditions; moss thrives in the damp and can most often be found growing near to a leaky drainpipe or rain-soaked wall. If you have difficulty finding the right climate in which to grow your moss, grow it indoors (where it can be frequently spray-misted with water) and transplant it outdoors as soon as it has begun to grow. This is what I have done in the example shown in this instructable.
RECIPE

*Several clumps of moss

*1 pot of natural yoghurt or 12oz buttermilk (experiment to see which works best)

*1/2 teaspoon of sugar

*blender

*Plastic pot (with a lid)

*Paint brush

*Spray-mister

nb If growing your moss inside you will also need a seed tray containing compost
Step 2: Find some moss
Moss can often be found growing in damp areas, between the cracks in paving stones, on drainpipe covers or, in this example, near to a riverbank.
Step 3: Gather several clumps of moss
Gather several clumps of moss in a bag and take them to a place where you can easily wash them
Step 4: Wash the moss
Carefully clean the moss of as much mud as possible.
Step 5: Add the ingredients
Place some of the moss, the buttermilk (or yoghurt) and sugar into a blender and start to mix. This must be done in small phases as the moss can easily get caught in the blades of blender. Keep blending until you have a green milkshake with the texture of a thick smoothie. Pour the mixture into a plastic container.
Step 6: Paint your design
Paint your chosen design onto your chosen location or (if growing indoors) on top of a flattened layer of compost in a seed tray.
Step 7: Spray mist your design
Ensure that your moss design is kept moist by spray-misting it with water regularly. After a few weeks the moss should start to re-contitute and grow.
Step 8: Transfer your design outdoors
If growing moss indoors transfer it to a suitable location (where it is likely to be kept damp) outdoors. Return regularly to the location and see its progress, spray-misting it if it starts to dry out.
License: Attribution-NonCommercial-ShareAlike.
Original content
provided by: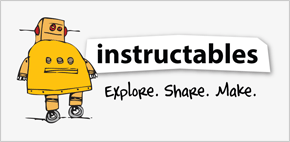 1div id="in-node-search">
Search
C