Powered by
Instructables
.
<
Step 1: Pop Bottle Greenhouse
This greenhouse is a perfect complement to your eggshell seed starters! It provides a warm, moist and bright container for starting seeds, and it is made from freecycled pop bottles.

You will need

Empty 2L clear plastic bottle & cap
Scissors

Step 2: Prepare bottle
Wash out the bottle you will be using and remove any labels. Most of the label should peel off easily. There may be a sticky strip on one side; you can usually loosen the label glue by soaking the bottle in warm soapy water.
Step 3: Cut bottle
Cut the bottle approximately in half. If you aren't good at cutting straight. you can draw a line in marker or crayon to guide you.
Step 4: Add slit
Cut a straight slit in the bottom half of the bottle, perpendicular to the the first cut you made. The slit should start at the top, cut edge and extend about 2 inches straight down towards the base.
Step 5: Put a lid on it
Now you can squeeze the bottom half of the pop bottle so that the slit edges overlap. The bottom half of the bottle gets a bit smaller when you squeeze it, and you can then slide the top half over it. The result should look like the original pop bottle, but shorter.
You are done!
Step 6:
Take the top off the bottle, and nestle your eggshell planters in the bottom. Spray them gently before replacing the lid. Usually 3-4 eggshells fit well in one 2L bottle.
Step 7: Enjoy!
You are finished!
Keep your greenhouse in a sunny spot and check the plants on a regular basis. You shouldn't have to spray them very often, since the lid keeps moisture in. About once a week, remove the plants and rinse the greenhouse with water to help prevent the growth of mold.
License: Attribution-NonCommercial-ShareAlike.
Original content
provided by: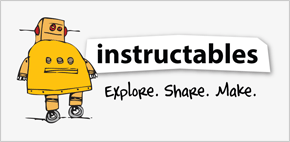 1div id="in-node-search">
Search
C