Powered by
Instructables
.
<
Step 1: The Jean Luc Picard (Just in time for Father's day!)
Father's Day is right around the corner! You know what all dads almost universally love? Science fiction. Particularly Star trek. So here is a simple, Jean Luc Picard inspired card sure to please all those geeky dads out there. Here's what you will need:

maroon card stock (12x12 sheet)
black card stock (8.5 x11)
light brown card stock (a small piece)
silver card stock (a small piece)
gold card stock (a small piece)
ruler
hole punch
glue stick
velco fastener

Step 2:
Take the maroon card stock and measure 4 inches from each edge. These two pieces will be the cover pieces of the card. Very carefully fold each end towards the center. I like to use my ruler as a guide to make sure I get as precise an edge as possible. You will end up with a tri-fold piece of card stock.
Step 3:
Measure both outside folds of the card. You need a small piece of black cards stock for each one. I used a 4x4 inch piece of card stock for the outside and a 4x3.5 inch piece of card stock for the inside fold (my measurements weren't completely perfect). Glue these down as shown.
Step 4:
Now to make this look like a Star Trek officers uniform! Cut a V in the outside cover piece only! Next, cut a triangle of light brown card stock. I found it helpful to use the piece I just cut out of the first fold as a template of sorts. The brown triangle needs to be just a bit larger. Glue the brown triangle to the inside cover piece.
Step 5:
Now for the details! Use a hole punch to punch 4 gold circles. Carefully glue these in place. Then, cut out a small gold oval and a small silver V shape. This will be the Star Trek badge. Glue the silver V to the middle of the gold oval and glue in place. You can add a Velcro fastener to keep the card closed if you choose. I decided at this point that I wanted a slightly smaller card, so I cut 3 inches straight off the bottom (purely optional).
Step 6:
Add a pithy, trekky, Fathers day greeting on the inside and make your dad happy!
License: Attribution-NonCommercial-ShareAlike.
Original content
provided by: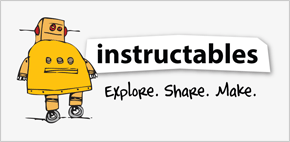 1div id="in-node-search">
Search
C